Offering free meals to strangers — the Sikh tradition of langar — has long been a core part of the Sikh faith.
And where better to talk about our similarities, and differences, than over a plate of food.
Organizers served up hundreds of meals to Calgarians from all walks of life this week in the name of breaking down barriers and bringing the city closer together.
"We don't know who's right next to us and how much we have in common," said Rusveer Kaur Jones with the Sikh education organization Basics of Sikhi.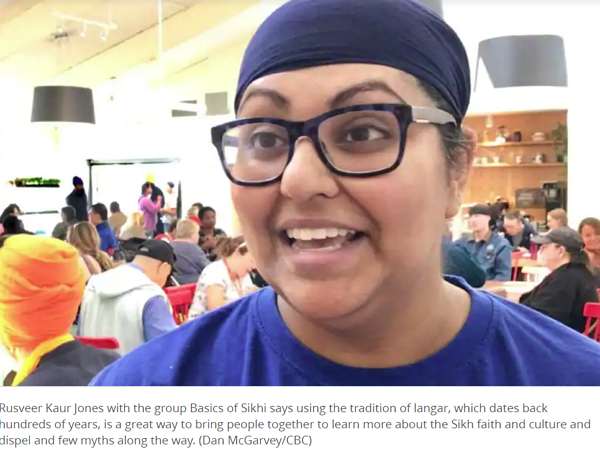 "We're sharing the message of oneness, we're all connected and doing that over food is breaking down all sorts of barriers, socio-economic, religious, we're just two people sharing a meal together," said Jones. "This has been going on for hundreds of years."
Jones and a team of volunteers dished out more than 700 free meals in Forest Lawn this week at the Alex Community Food Centre to create an opportunity for people to talk openly with Sikhs and...