Detroit (Michigan): This month Gurdwaras in Detroit and surrounding areas will host more than 600 students from 7th grade to support Religious Diversity Journeys, which is a program of the Interfaith Leadership Council of Metropolitan Detroit. Participating teachers, students and their parents divided in four groups of more than 150 students will visit Gurdwara Sahib Mata Tripta Plymouth, Rochester Hills Gurdwara, Singh Sabha Gurdwara Canton and Sterling Heights Gurdwara. During the visit, each group of these 150 students will be sub-divided into four groups. In four different breakout sessions, these visitors will learn about Sikh identity, Service, The Gurdwara & Ceremonies and Martial Spirit. In the end, all the participants will partake Langar. 
The Interfaith Leadership Council of Metropolitan Detroit is a faith based civic organization made up of visionary religious and lay leaders of many faiths whose shared values compel them to work towards a community that lives together in harmony. This council runs many interfaith programs, one of them is called, "Religious Diversity Journeys."
Programs run by the Council has served as a hub for uniting people of different faiths in common purpose, said Raman Kaur Singh, President of the Council. For the last eleven years, students from more than 18 school districts of Detroit area including Oakland and Wayne counties have been benefitting from their journeys to visit a variety of houses of worship in the metro Detroit area over the course of the school year. Students are educated in Judaism, Christianity, Islam, Hinduism, Buddhism, and Sikhism religion. This program has helped in many ways which includes eliminating stereotypes by making friends of different faith traditions, address bullying by promoting knowledge and dispelling apprehension about unknown faiths and cultures. Programs also allow parents the opportunity to participate and learn alongside the students.
Students have visited Catholic churches, Mosques, Jewish Synagogues, Sikh Gurdwaras, Buddhist and Hindu Temples and more. This program helps students learn about themselves and their traditions by recognizing the similarities and differences in the traditions, beliefs and culture of others. This makes students aware of and respect differences in others which in turn lead to less bullying and more kindness in school.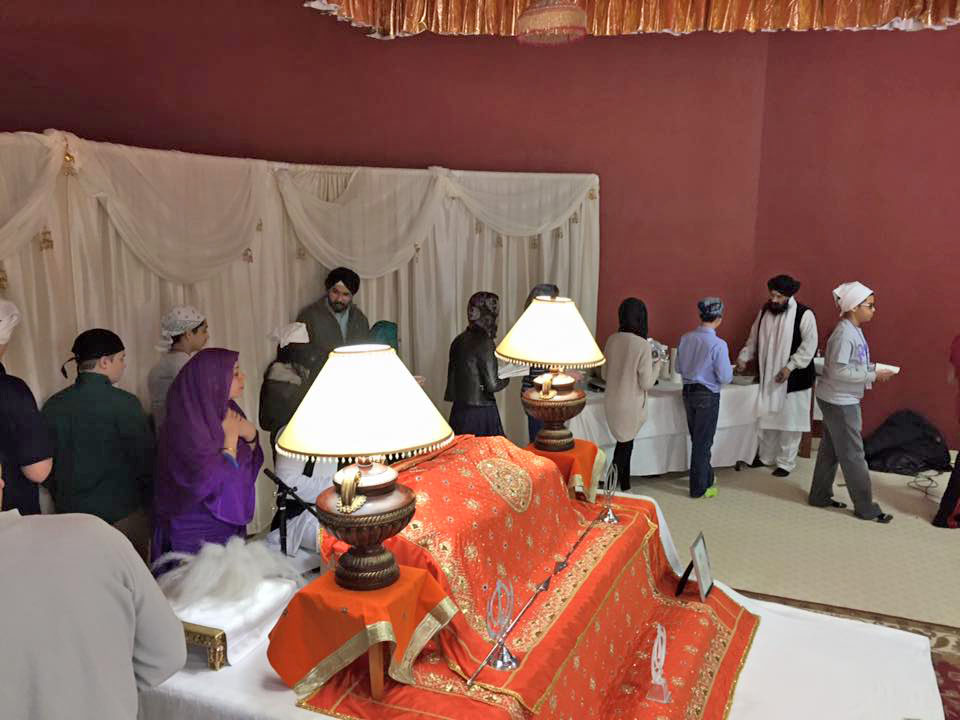 Journey to Mata Tripta Ji Gurdwara
For more information about the Interfaith Leadership Council and its programs visit: