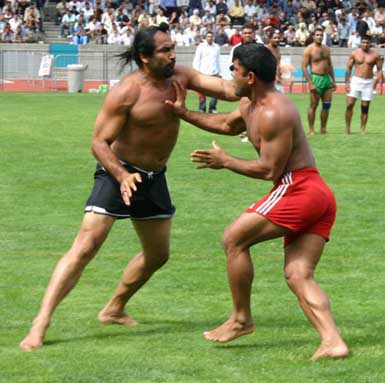 CHANDIGARH: The much-awaited World Cup Kabaddi (circle style) will be held in Punjab between March 31 and April 10 this year and will carry a total prize money of Rs.2 crore, including the winner's Rs.1 crore purse.
The Punjab-style kabbadi will be backed by the state government and matches will be organized in eight cities with a flood-lit final at Guru Nanak Stadium, Ludhiana, on April 10. The event will be held on league basis.
While the total prize money will be Rs.2 crore, the first four spots will earn Rs.1 crore, Rs.50 lakh, Rs.25 lakh and Rs.10 lakh. There will be assured appearance money for all participating teams.
An official said the purpose behind offering the huge amount was to attract the world's best players in the sport. "Moreover, it will demonstrate there is money in sports, other than cricket in India, too," he added.
Besides India, teams from the UK, US, Canada, Pakistan, Iran, Australia and Italy are also likely to participate.
While announcing the tournament earlier, Sukhbir Badal had said: "It is unfortunate that traditional games like kabaddi, wrestling, hockey and football are neglected, and far too much prominence is given to cricket and tennis. We have decided to encourage traditional games and nurture our players to compete in international meets."