SIKHS in Southampton have been providing hundreds of free meals as part of a national campaign.
Voluntary organisation Southampton Sikh Seva have been providing free food, known as langar, to the homeless and hungry in the city for three years.
They are now taking part in 'Langar Week', which aims raise awareness about this aspect of the Sikh faith which provides food for everyone, regardless of faith.
Langar was created by the founder of the Sikh faith, Guru Nanak Dev JI, more than 500 years ago.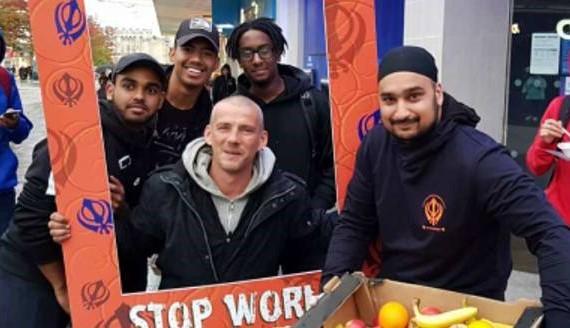 It is entirely vegetarian and it is served whenever a Gurdwara - the Sikh temple- is open, which is often 24 hours a day.
The group runs purely on donations, with volunteers who prepare, cook, serve and clean as part of their Seva, or selfless service.