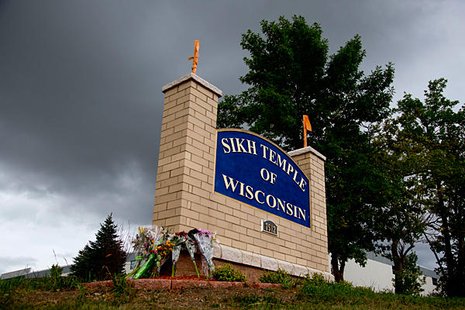 Sikh Temple in Oak Creek


Friday, January 31, 2014: OAK CREEK, WI (WTAQ) - A documentary is being filmed, showing how Oak Creek responded to the Sikh Temple shootings in that Milwaukee suburb almost a year-and-a-half ago.
The film will be part of the PBS series "Not in Our Town," which highlights the efforts of various communities to fight hatred -- especially after they went through a hateful incident.
It will have a premiere in Oak Creek in February or March.
The Working Group of Oakland has been producing the series since 1995. Over 100 documentaries can been seen on the "Not in Our Town" Web site.
The first one chronicled a series of hate crimes in Billings Montana, and how residents condemned the defacing of a Native American family's house by skinheads -- and how 10,000 people in Billings placed menorah memorials in their windows after a vandal broke a window at the home of a Jewish family.
Producers have been filming in Oak Creek on an occasional basis since the Sikh Temple shootings, in which six worshippers were killed by a gunman who then killed himself.


(Story courtesy of Wheeler News Service)