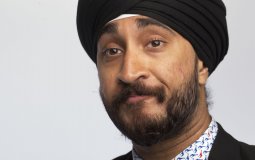 Jasmeet Singh, who experienced racism growing up in Guelph, Ont., says after 9/11 the content of that racism changed. A rumour spread through his high school that he was Osama bin Laden's cousin.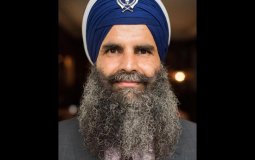 Khalsa tried to board a flight home to Sacramento when he was stopped by a Transportation Security Agency agent. Remove his turban, he was told, or else he wouldn't be allowed to fly.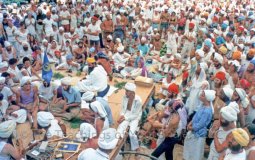 Yet something truly miraculous happened through the doorway of Kundalini Yoga. The Siri Singh Sahib, Yogi Bhajan, never intended to "create Sikhs." Sikhs do not proselytize. However...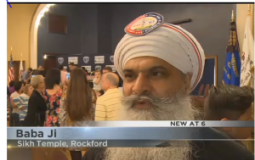 Baba Ji is a part of the Sikh Temple in Rockford and Friday he was sworn in to the chaplain division of the department. "I'm really really very excited," Baba Ji said.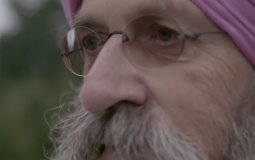 [Being a turbaned Sikh] has cost him in the village where he was always very active in scouting, but people get more and more used to it in Haaren.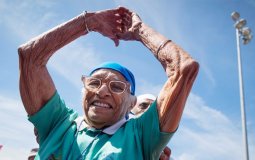 Though she lagged behind other runners in their 70s and 80s, the centenarian picked up a gold medal as the only female competitor in her age category.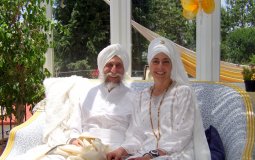 He found in translating the Siri Guru Granth Sahib to Spanish, the sense and purpose of his life. The Guru gave him courage, wisdom, patience and grace...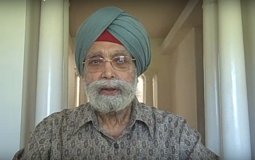 In spite of long the intervals, I never forgot the vivid radiance on Neki Ji's face and his kindly disposition towards me. Therefore, at his departure for the Timeless Journey, as we recognize death in our tradition, it is an almost sacred obligation to honor Neki Ji's memories with several anecdotes recalled here from my memories.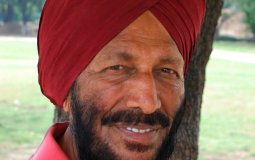 Milkha is now well into his eighties, but even for those that never watched him, he remains the Flying Sikh, a reminder of a distant time when Indians could actually dream of making the final of the Olympics' blue-riband events.
Pages