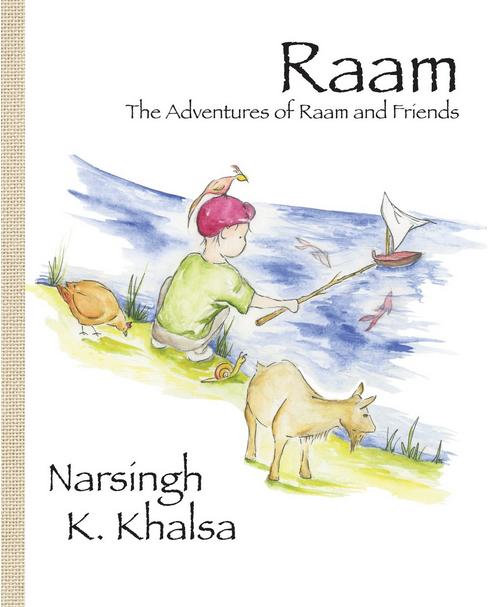 This book was created over a summer vacation when my kids and I were doing art for an auction to raise money for them to go to Miri Piri Academy. During a break from painting buddhas, I started to doodle drawings of Raam (my youngest child) and my middle child suggested that we make a book of Raam.
At the time, Raam was just starting to get enough hair to put it up into a joora on top of his head and I had really no practice putting his hair up into a turban. It was actually kind of daunting (since we only had girls prior to Raam.) So in an effort to understand how Raam would look, I started to draw Raam in all different situations.
At that point, I really had no intention of making a book, I was just practicing doing art and getting to know what my child would look like when he had a turban on.
But as time went on, my middle child kept encouraging me to write a story that matched the pictures.  Soon enough, a story took form with help from my middle child who offered suggestions that reflected her own childhood. 
I ended up redoing almost all the artwork either because of my own personal views on the art or because my publisher asked me to change something up.
At some point I realized that this book could be really important for other families and early childhood educators who wanted a book that featured a Sikh boy in it.  I wanted a book that wasn't religious but still showed a boy wearing a turban as the lead character in the story. I wanted other Sikh kids to see a character that looked like them doing all the normal things kids do in life and in the books they read. 
Raam is an early reader picture book for children from toddler age to first grade. It is designed to be enchanting, sweet, and relaxing for children to listen to or read themselves. The story and artwork balance universal childhood experiences with the unique traits of a child from the Sikh faith. The main character is a little Sikh boy named Raam who goes about his day having fun enjoying nature and life. 
"Through the simple yet elegant illustrations and sweetly spoken text, we feel that we know Raam, a young Sikh boy, who discovers the natural world through play...as is the birthright of every child." -Shakta Khalsa, Founder, Radiant Child Yoga
"I hope this wonderful book will be a regular read in many family homes. Not only does it provide an educational opportunity for children of any walk of life to learn about a Sikh boy, but perhaps most importantly we are all allowed the simple pleasures of childhood and nature with its sweet imagery and thoughtful words." - Snatam Kaur, musician and author of "Original Light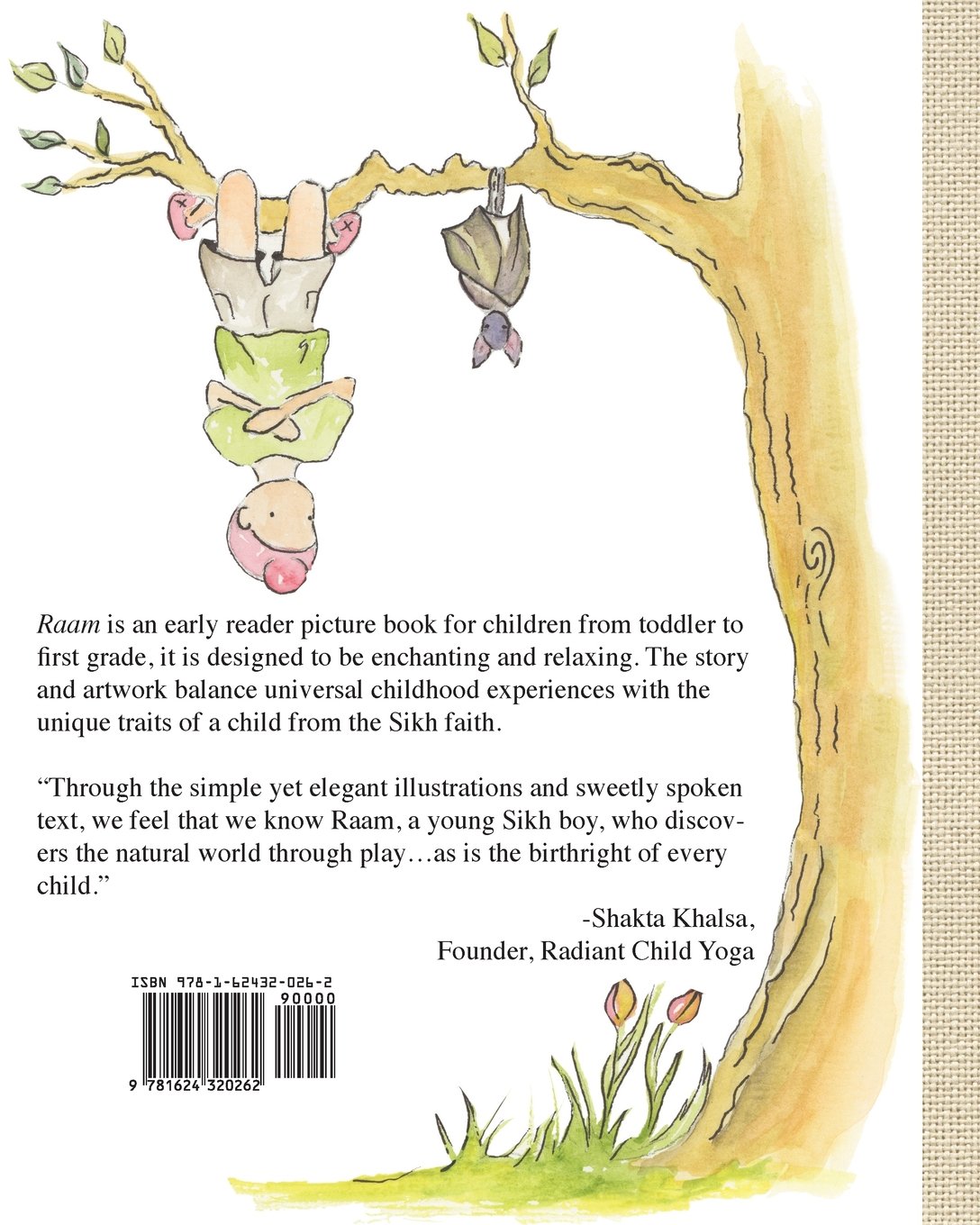 Places that carry the book
Spirit Voyage
Amazon
Barnes and Noble
Indigo books