BAREILLY: After fashion designer Naeem Khan, who hit the spotlight for designinga dress for Michelle Obama in 2011, it's now another city youngster's turn to forge a US presidential connection. Gagandeep Singh, a mandolin player from Bareilly, performed at the White House on November 13 as part of the celebrations for Guru Nanak Jayanti. The event was attended by several prominent White House officials as well as members of the Sikh community.
Twenty-nine-year-old Singh, an engineer, had shifted to the US five years ago to work for a mobile company. Three community organizations picked him for the event based on his previous performances. Speaking with TOI over the phone, the musician said excitedly, "It was a proud moment for me, more so since I was performing at one of the few events involving the Indian community that the White House has been celebrating for the past few years."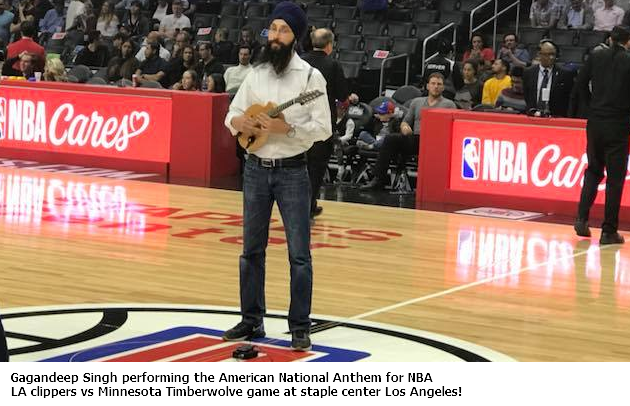 The programme, which went on for more than three hours, was witnessed by more than 200 special invitees from different parts of the US and included among others Tina Tchen, assistant to President Barack Obama and chief of staff to MichelleObama. Ashley Allison, associate director, White House Office of Public Engagement and Congressman Mike Honda were also part of the audience.