Jeslin Kaur Kera, the first Indian-born Sikh, to win the Order of Pegasus, the highest award a student can attain at University of Central Florida.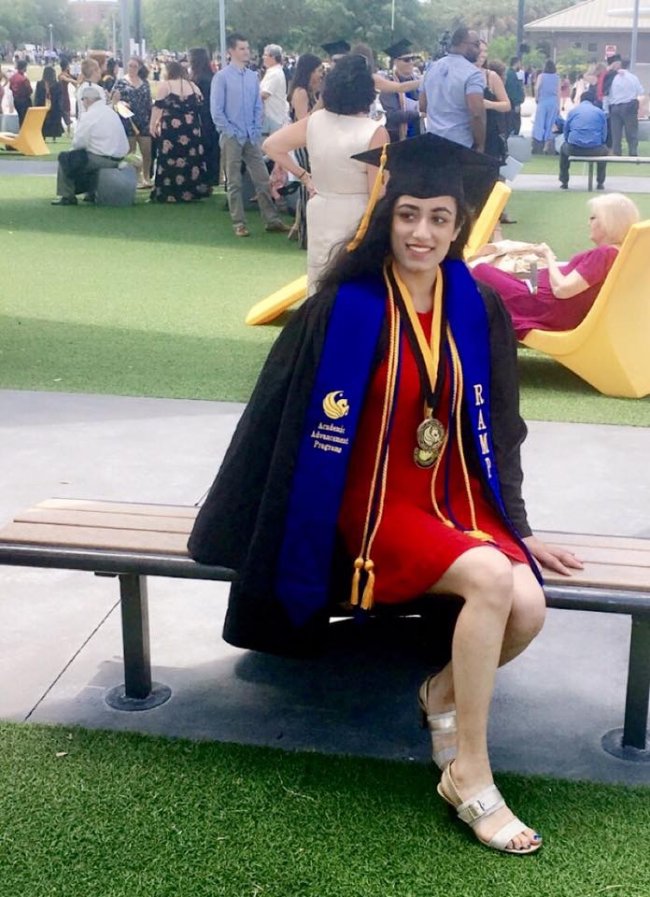 Order of Pegasus is the most prestigious and significant honor bestowed by University of Central Florida to bachelor students who have shown exemplary performance in, including but not limited to, academic achievement, outstanding university involvement, leadership, and community service. This was honored to only 16 undergraduate students among about 65,000 students of UCF this year. 
Jeslin Kaur Kera was born in Agra, India and immigrated to the U.S. with her family about nine years ago. She graduated as the Valedictorian from Dr. Phillips high school, Florida and now as the Top Honor Graduate and Summa Cum Laude from UCF. She has been accepted to multiple medical schools and is starting at UCF College of Medicine this fall to pursue her M.D. She was also recently interviewed and featured by the Knightly News for her vast accomplishments and big ambitions.