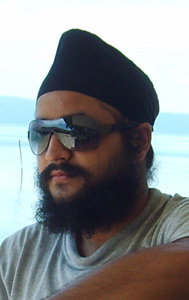 In the leap year, of 2008, young Sikhs leaped, yet many failed to even take few steps.
A brief introduction to the background:
In 2008, young Sikhs, together, once again attended the Gurmat Camp in July, where each young participant was enlisted into a Jatha, respectively, for various activities and regulation purposes. The well-organized Gurmat camp, with Veerjis from the SNSM (Malaysia) and youths from Bangkok as well, ensured that one had come to connect, learn, enjoy, and importantly grow to be a good Sikh citizen. Although the camp had a very convenient timeline, there was yet another event that stood a convincing obstacle in the path of this fruitful experience, which was the concert of the famous R&B artist, Akon. It was this fallacious event that created reluctance amongst people that the Gurmat Camp was more imperative. Since many young people chose to attend Akon's concert over the samelan, our Jatha came up with the brainchild of making a video related to the current situation that needed more attention that one thought.
I, Chaetan Saheb, as the Jatha leader and director, on behalf of Nidhaan Jatha, hope that you will enjoy it as much as we enjoyed while we enacting it and cherishing it till date.
Directed by:

Chaetan Saheb Singh

Sethi (

Age:

20

)

Location:

Pattaya, Cholburi – Thailand

Length:

17

min,

30

seconds
What did you think of the video? Leave a comment...