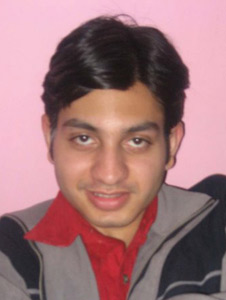 "Lifeline" is a documentary that creates awareness about the people not living in a very good condition, in the remotest areas of himachal. The documentary inform everybody right form the beneficiaries to the benefiters that there is a place called 'Baru Sahib' in the himachal which is developing in order to serve people especially villagers living in the remote areas who are not well and are infected with many diseases from which they need to be cured. At this place huge medical camp is organized by the Kalgidhar Society free of cost, in order to serve the society for their benefit as well as to make the place healthy.
Shooting this documentary was a great relax to the mind. In this selfish world there are people who work for the benefit of others without having any selfish material. There are the doctors who spend some time with the patients just not to give treatment of the disease but also to raise their inner satisfaction.
Directed by:

Abhishek Jain 

 (

Age: 

22

)

Location:

New Delhi – India

Length:

7

 min,

58

 seconds
What did you think of the video? Leave a comment...