About SikhNet
Our Plans for 2012
An animated story series – This is the project we are most exited about! We want to make an animated series of Sikh stories. The idea is to have the hero be a Sikh girl. Set in modern day times, the hero and her friends would go on adventures where they are using their powers of meditation, seva, Bani, Bana and other Sikh tools. Although the stories would be fun and engaging they would also teach Sikh identity values and universal values. The motivation for the series is to create very entertaining media for Sikh kids, that makes them proud to be Sikhs. Animation is expensive, so this project is pending funding from donors.


Printing of the Siri Guru Granth Sahib - We are in the process of formatting the Dr. Sant Singh translation with original Gurmukhi text alongside, for a 4 volume set of the Siri Guru Granth Sahib. We are going to need sevadars to help with this. Although we don't usually work with printed media, we are very excited about this project. Now there will be a volume of the Guru available where you don't have to wonder what a "mumper"is. Dr. Sant Singh's easily understandable modern English translation is already easily available all over the internet, but this will be the first time it is printed out.

More mobile apps for kids - Lots of ideas are still in the works. We have seen other apps where you can dress up a Disney princess, and we thought of making a similar one where Sikh girls can dress up a Shakti princess (Kaur). This app will focus on children, and girls specifically, which we feel is much needed in our modern times as most of the outward Sikh identity is focused on boys & men with their beards and turbans.

Re-design SikhNet –Our last redesign was in 2008. It was then that we moved to a database-driven content delivery system called Drupal. We have many ideas about how to make all of the SikhNet content more accessible through Drupal, but this is a big project that will require a lot of programming. Instead of all the videos and news stories going into an unending archive, the content will be cross linked by topic, so relevant content doesn't just disappear. It re-appears. We are also planning a Sikh classifieds section, a Gurdwara website template that anyone can plug into to create an interconnected network of Gurdwara listings with calendar events and localized announcement abilities. We also plan to totally revamp the Youth Q&A section. Each one of these ideas is a huge project and we have many more ideas too.

Gurbani Media Center expansion and improvement – There are lots of technical improvements on our list including more options for the embedded player, allowing Shabad page ranges for Gurbani lyrics and lots more.

Inspirations videos for the empowerment of women – We view women's empowerment as an important way to uplift our society. A society is measured by the way it treats its women. In Sikhism, women, and the feminine creative energy, are regarded as the highest aspect of God. We plan to launch an Inspirations Video series that teaches women how to access their inner power and stand tall as the daughters of Guru Gobind Singh that they are.

Inspirations video series on parenting – As Sikhs we are householders, and parenting is a difficult thing to do, even for people with a spiritual path and discipline. We plan to launch an Inspirations Video series that helps parents provide their children with a supportive, disciplined, and spiritual upbringing.

English translation of the Siri Guru Granth Sahib in audio format - This is currently in progress We bought some special audio recording equipment for this, and a few enthusiastic local Sikhs have volunteered to record the audio. We are splitting the shabads up by the SikhiToTheMax shabad ID system, so these audios can be used in different ways such as creating a continuous file for Akhand Paath, or listening individually. Note - this project is separate from the English audio Hukamnama katha by Sukha Singh where he explains the shabads word for word. This purpose of this is to be a straight reading through of the entire English translation.
What we did in 2011

Our Mission Statement
SikhNet exists to provide a global virtual community for Sikhs and all those interested in the Sikh way of life. It does this by providing spiritual education and resources in a non-judgemental, neutral environment intended to inspire and uplift all those who participate in it. SikhNet is a 501c(3) not-for-profit corporation operating exclusively for religious, charitable and educational purposes.
SikhNet's leadership
Our policy for the SikhNet News is "good news, good will". We avoid posting political news, or news that's negative in nature, rather we focus on what can inspire and inform. SikhNet is not funded by, nor does it represent, 3HO or any other sect, or organization. We do our part to create unity instead of division, we do not take sides and we do not promote or condemn any Sikh group. Our ideals are to be universal, uniting, inspirational, uplifting and neutral, and that's why we focus more on what can inspire us to be more spiritual human beings rather than on controversy and politics.
How SikhNet is funded
SikhNet is not funded by any other organizations, and relies on two funding sources (1) Donations from users and sponsors and (2) SikhMatrimonials.com membership fees. SikhNet uses these funds to employ three full-time staff, two part time staff, to pay for office expenses, Internet hosting expenses, and to pay for contract labor for special projects, programming, graphics, bookkeeping, system administration etc.
About SikhMatrimonials.com
Since we started SikhMatrimonials more than 10 years ago, many more matrimonial sites have appeared on the scene. Since we are a small non-profit company we don't have the resources to be able to compete with such big companies, nor is that our intention. We fulfill a specialized need and we rely on our long time customer base which has let us continue to offer this service. In fact, while other websites may be larger and have more features, SikhMatrimonials continues to have the most Sikh profiles online.
What SikhNet does
SikhNet is the largest Sikh website, receiving over 20,000 visits every day. The most popular feature is the Daily Hukamnama followed by many other services such as the daily SikhNet News, khalsa.com email, SikhNet radio, the Gurbani Archive, Childrens Stories, Featured Videos, Sikhiwiki, the Siri Guru Granth Sahib online and our downloads (Bani files, kirtan audios, Sikhism wallpapers, Gurmukhi Fonts etc.). Explore the World of SikhNet.

The SikhNet staff do web development and programming, SikhNet news population, SikhMatrimonials customer service, fundraising/networking, content creation (such as articles and videos) coordinating initiatives like the Sikh Youth Film Festival and events like Jaap Sahib, and Camp Miri Piri.
At SikhNet we couldn't do it without volunteers. The SikhNet staff and the international "cybersangat" deeply appreciate the discussion moderators, the English Hukamnama translators and transcribers, the Sikhiwiki contributers, the Youth Q&A moderators, the GurSikh Speed Meeting organizer, the video interviewees, stories for children narrators, and the many members of the SikhNet family who send us news articles, comments and feedback. We are grateful to Art of Punjab for exchanging your beautiful artwork which has and continues to visually brand our new website. Thank you so much to our donors who make this all possible. Donate Now!
History of SikhNet
SikhNet went online for the first time in 1984 with technology that seems primitive to us now. From February 1986 until October of 1994, SikhNet was online as a computer bulletin board system. For ten years, SikhNet was up and online 7 days a week, 24 hours a day, but it finally stopped in October 1994 when Guruka Singh was no longer able to serve as the Sysop (System Operator). After SikhNet had been offline over a year, by the grace of God and Guru, Gurumustuk Singh, our wonderfully talented and creative young Webmaster appeared. Through the efforts of the development team, through your donations, and in collaboration with Sun & Son (a Khalsa owned software development firm based in New Mexico), SikhNet was funded and finally reborn on the World Wide Web on March 24th 1996.
More >>
SikhNet Staff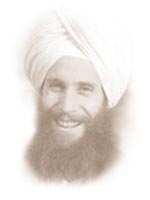 Gurumustuk Singh Khalsa - Webmaster and Chief Operating Officer
Gurumustuk Singh made SikhNet from a hobby into a non-profit organization in December 1995. He lives with his wife, daughter, and son in Espanola, New Mexico and continues to develop the SikhNet website with the rest of the SikhNet team. You can read his Blog at www.MrSikhNet.com Gurumustuk Singh's tasks include system administration, video creation, fundraising concepts, business networking, programming and application development, project management, and innovation. More >>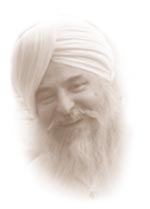 Guruka Singh Khalsa – Teacher and Chief Executive Officer
Guruka Singh founded SikhNet in 1984 as a computer bulletin board system before the internet as we know it was implemented. Guruka Singh has been back with SikhNet since 2004. He is a teacher, writer and inveterate punster. At SikhNet he does management, administration, business networking, fundraising, communication and teaching. In 2008 he took over the duty of being News Editor. He is a source of inspiration to SikhNet staff as well as the entire "cybersangat". He has been featured in over 70 SikhNet video interviews.
Gurujot Singh Khalsa – Creative Director
Gurujot Singh started working at SikhNet in April 2005. At that time he was involved different aspects like Customer Service Management and doing the SikhNet News. While doing Graphic Design school on the side he has taken on the video development, as well as designing and producing much of the graphics and products you see on the Web site. He also helps oversee customer service with Loveleen.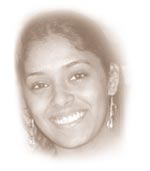 Loveleen Kaur Ahluwalia – Customer Service
Loveleen Kaur is a college student who lives in Chandigarh, India. She has been working with SikhNet since 2008 having been trained virtually. She handles customer support for SikhNet.com and SikhMatrimonials.com, working half time mostly into the late night after her school schedule during the day.
Harijot Singh Khalsa – Children's Stories Manager
Harijot Singh started doing contract work with the Children's Stories for Sikhnet in Nov. 2008 and became an official part-time staff member in Dec. 2009. He gets volunteers to narrate the stories, do character voices, and illustrations. If volunteers aren't available he does much of that himself as well as the sound editing. It is because of his work that SikhNet was able to present the Children's Audio section in 2009. Harijot Singh and Gurujot Singh are twins.

Coco Singh - SikhNet News Editor
Coco Singh works from his home in Mumbai where he edits the SikhNet news and assists SikhNet with tagging Gurbani tracks for the Gurbani Media Center as well as other tasks as needed.
Here are the SikhNet Annual Reports
2011 Annual Report (pdf)
2008 Annual Report (HTML)
2007 Annual Report (pdf)
2006 Annual Report (pdf)