The SikhNet Gallery is Gone,
but not Forgotten
As part of redesigning our web site the old Gallery section has been shut down. Look for new content soon, and thank you for browsing SikhNet!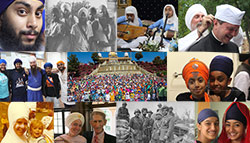 SAVE THE DATE! Saturday Sept. 19th chardikalaa.com Siri Guru Granth Sahib Conference - San Jose, California
, SGGS - Across centuries, cultures, religions and continents.
SikhNet Email Lists:
Over 33,000 Sikhs all over the world enjoy SikhNet emails. Select the emails you would like to receive.